You just want to eat Healthyfully and simply.
Eat healthy with ease.
Make 5 minute meals that are nutrient dense and tasty, take the guess work out
Who's confused about the best way to eat?
Paleo? Vegan? Raw Foods?
Survey Yourself
How do you feel on a day to day, moment to moment basis?
Do you have energy, are you naturally happy, does your body feel toned and flexible?
Do you feel sexy?
What you eat plays a HUGE role in all of that.
You ARE what you eat my friend, you've heard it your whole life.
What are your staple foods?
Think a moment about what you repeatedly put into your body temple. How alive is it? How bursting with nutrition is it?
I know, you think you
don't have time to eat healthfully,
or you think you can't cook,
or that it costs too much to eat right.
Most of us eat habitually, how we were raised to eat.
This might be okay except the food has changed dramatically in the last 20 years.
Food additives made from GMOs are the new trillion dollar commodity and the illness statistics show it.
Most people truly don't
understand what eating
right is.
If you think a turkey sandwich from Subway is a healthy
lunch, you will have a hard time being your best because
the gluten, steroids, hormones and antibiotics in the
turkey and the pesticides, herbicides, fungicides, insecticides
on the vegetables pollute your system.
Not to mention the non-food dough conditioners used in
their breads. GROSS!
Eating a nutrient rich diet of delicious food
doesn't have to be complicated or expensive.
"Cheap" food like chips, sodas, convenience foods, conventional meat and conventional dairy
products, are truly the most expensive food for you because you are paying with your health.
I will teach you super food meals you can make for very little money.
Industrialized food is devoid of what our body actually needs, so aging and illness are imminent if we don't
wise up and make new choices with food. And…at the end of the day, it's actually pretty easy.
We only need to get back to the basics.
Most of us have no idea how easy it actually is to come into our perfect body and health because most of
us are being fed a lie about what is healthy to eat.
Food labels are incredibly deceptive.
You need new information and innovative and simple recipes, that's it.
I was a
mess, totally dependent

on caffeine and sugar to get me through the day.
---
I didn't love my body and my back hurt every day of my life. I was in my early twenties crouched over like an elderly person, feeling stiff and ponchy.

I was raised on a diet of whole foods, I have never been a junk food junkie, yet the diet I thought was healthy was leaving me a wreck. What was the problem?

The problem was I wasn't eating enough fresh raw vegetables, enough sprouted seeds and nuts and fresh herbs. These are the foods that take you from 50% to 100%.
Not feeling good in your body is no way to go through life. I use to crash diet, (no carbs!), or tell myself I would exercise 2 hours a day (ya right). But all those things really aren't the solution. They aren't sustainable, and infact research now shows that intense exercise may lead to weight gain because the stress on the system creates hormones that keep belly fat around. Isn't that nice to know!
So, I want everyone to know they can upgrade their body at anytime, by incorporating wonderfully simple and delicious foods into their life, it doesn't have to be difficult,
What you eat creates
your cells.
Plain and simple.
This is AWESOME news because it means
that all you have to do to THRIVE is eat foods
that are THRIVING.
Doesn't this make sense? When you go to the farmers market or your local organic produce section, that
food is thriving. The dark leafy greens are crisp and bright, the tomatoes and bell peppers are strong and
shining with life force energy. This food has energy. The frozen prepared meals?
Ahhh….not so much.
How you eat now affects your health, energy
and beauty NOW,
as well as YOUR FUTURE SELF.
If we acknowledge the service or disservice we are doing to ourselves with our forks, we can make choices that truly serve the older us, as well as the NOW us.
….and it's not just me sayin' it…
"Let thy food be thy medicine and thy medicine be thy food"
~ Hippocrates
---

"The doctor of the future will no longer treat the human frame with drugs, but rather will cure and prevent disease with nutrition."
~Thomas Edison
---

"An apple a day keeps the doctor away"
~Proverb
---

"True healthcare reform starts in your kitchen, not in Washington"
~Anonymous
---
Trying to lose weight?
Most foods marketed for weight loss actually contribute to weight gain due to the sugar level and use of fake sugars like high fructose corn syrup.
HFCS is in over 90% of packaged foods in regular grocery stores. Everything from peanut butter to ketchup to juice to granola bars, even bread sport HFCS in their ingredient list. YIKES!
Once you start looking at labels, you will be surprised to see how many "diet" foods you've been purchasing that actually contribute to inflammation and obesity. I will teach you exactly what to stay away from, and exactly how to shop simply and inexpensively.
Are you super busy? I get it!!
I understand busy schedules. Parents are amazing people. I know how hard it is to do all that you do in life. I want to make preparing food for you and your family simple and enjoyable. I know that feeding yourself and your family with truly healthful food will make a huge difference in energy levels, mood swings, creativity, happiness and general health now, as well as give yourself and your family the gift of a solid foundation for future health.
"The universe created plants to
serve us, and most of us are not
getting our share of plants."
You can literally prevent health challenges as you age, you can keep
skin's collagen and elasticity with the right diet, and you can live agile
and able to enjoy your life and your loved ones to the fullest.

Let me tell you, my mom used to work in a nursing home and it simply can't be the creator's plan that the human ends up helpless and drug induced, dependant on others for care. That scenario is the result of a body not getting what it needs for years until it slowly breaks down. This need not be!
YOU NEED RESULTS!
You can feel great, look great and enjoy preparing food, I'll show you how.
I want to show you quick and easy plant based meals which are free of the allergens that have us all
uncomfortable: gluten, dairy and soy. My clients rave about how much their bodies have improved as a result of adding in more of the right foods and eliminating the trigger foods.
THIS ISN'T ABOUT BECOMING 100% VEGAN OR RAW, IT'S
ABOUT ADDING IN MORE OF WHAT YOUR BODY NEEDS TO
FUNCTION OPTIMALLY.
You found me, so you're already on a health path and must be interested in high vibration foods. You may have eaten well your whole life and just want to learn more ideas and recipes to take it to the next level, or you may be just starting to learn the value of eating more living foods.
Whether you're a meat eater, paleo, vegetarian or vegan, what I can show you will enhance your health, energy and beauty. I make incorporating the simple recipes into your daily routine fun and simple. I've been there. I know how hard it can be to eat optimally. You think it's too expensive, it takes too much time, or you just don't know how to cook.
All of this is untrue! I'll show you:)
Healthy Recipes In 5 is 33 recipe demonstration videos teaching you what you need to know to create staple meals for yourself and your family on a regular basis. Gluten free, dairy free, and soy free.
These recipes are simple, therefore you will implement them into your daily diet with ease, and you will SEE and FEEL a difference right away.
The mouth watering list of 5-minute recipes in this course is listed below. Making the decision today to learn the optimal diet for yourself is the best thing you can do for your future. That and a good investment fund:)
Healthy Recipes In 5 is 33 comprehensive follow-along recipe demonstration videos available through online access or DVDs.
I show you delicious and nutrient dense 5 minute recipes for breakfast, lunch, dinner, dessert, and snacks that are power packed with vital nutrients your body needs to thrive.
They will be your staple meals, your base for optimal living. They are recipe formulas, so each recipe is designed to have many variations, keeping it always new and interesting with seasonal fruits, vegetables and herbs.
Not a question but i just have to say how much i love what you do. The recipes are all fantastic in nutrition and taste which i didn't think could be done so easily. Blythe is an incredible host and is beautiful in every way: mind, body, and soul and shows us how to be as well. Brings a smile to my face and a new thing learned every single episode. Something very special to me is ending each episode on a fantastic, high energy "We love you." Its such a nice thing to say to viewers and i even physically feel positive energy every time i hear it. Keep up the great work and positivity
Much love from a big fan,
Dakota Swaim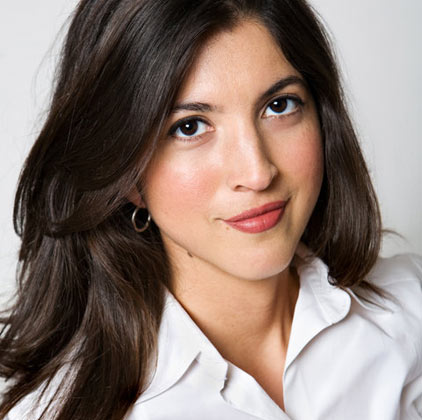 I just wanted to say I love your show!!! I watch and rewatch them all the time All organic and as close to nature as possible is a foreign concept here in North Carolina so I am glad to have found a show that can teach me the things I want to know, without all the backlash and skepticism of asking people around here. Again, thank you so much for the work you do in educating others on how to live a better, healthier life
MalloryMallory
Calfee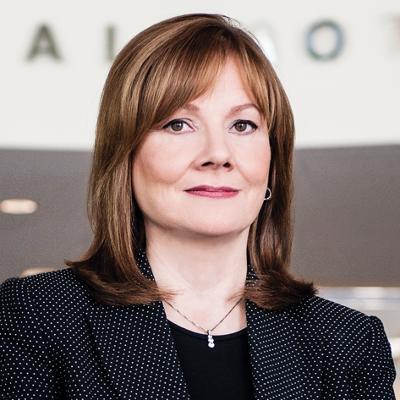 hi blythe, i recently discovered you after developing an interest in a healthier lifestyle & diet because I'm pregnant, and want the absolute best for my daughter...all i can say is I LOVE YOU! I just really wanted to thank you for your amazing contribution to all those who are willing to listen to you (wish there were more...) and see if you could help me find a way to check out more of your good work. thanks again! -ellen & cozette (in utero) and charlie my bestfriend/boyfriend agrees
Much love from a big fan,
Ellen
Healthy Recipes In 5 will provide you
with EVERYTHING you need for success.
You will receive the STEP-BY-STEP framework
to help you heal and THRIVE.
Don't fancy yourself a cook?
Fear not, you have me to help.
---
33 EASY AND TASTY RECIPE
DEMONSTRATION VIDEOS
Watch me make it once,
then I will make the recipe right along with you thereafter until you're a pro.
Limited Offer
Don't Pay $350 !
Get The Healthy Recipes
in 5 Video Online Courses
For Only $250!
Added Bonus
You Get 12 Exclusive
Home Spa & Beauty Recipe Videos!
Easy & Inexpensive Recipes That Will Have
People Asking You:
"What Have You Done To Your Hair and Skin ?"
Act Fast! This is a Limited Offer
AS ALWAYS, your satisfaction is 100% guaranteed.
If you are not satisfied, we will refund you immediately.
This is your time to thrive!
Instant Access
No More Waiting
Get Instant
Access To The


Digital Content


$147
DVD Pack Shipped To Your Door
Get The Entire
Program Delivered
To Your Door!
$197
BEST Value Package-Get The Best Of Both!
Get The Entire
Program Shipped
PLUS Instant Access!
$250
​
​
The Mouth Watering Recipes List
Yes, most are made in 5 minutes!
Here is the list of what you will learn exactly. All recipes are made in real
time on the videos, in just minutes, except the few dehydrator recipes.
Easy to follow along and make these recipes with me!
Fresh Almond Milk and Hemp Milk
Breakfast of Champions
Chia Banana Breakfast Shake
Raspberry Mint Morning Refresher
KomBucha Yogurt Drink
Mango Vanilla Hemp Granola
Spicy Green Pineapple Smoothie
Chocolate Banana Shake
Power Protein Breakfast
Chia Seed Breakfast and Fruit Leathers
Living Lunches and
SuperFood Dinner DVD:

FRESH Almond Milk and Hemp Milk

Jungle Peanut Spring Salad
Sprouted Rainbow Salad
Zesty Color Taco
Dark Leafies with Fresh Cilantro Dressing
Stuffed red pepper sandwich, burrito style
Simple Kale Salad for 4
Living Tomato Basil & Hemp Soup
Raw Tomato and Red Pepper Soup
Raw Carrot Ginger Soup
Raw Veggie Sushi 1 roll
Sprouted Almond Tomato Wrap
Crispy Beauty Onions
Makes your mouth water, right?
WAIT, there's more!
SuperFood Desserts and Power Snacks DVD:

WaterMelon Sorbet
Ruby Red Sorbet
LIVING SUPER CHOCOLATES
Raw Chocolate Ice Cream
Chocolate Chia Pudding
Banana Nutmeg Walnuts
Jicama Fries
Sprouted Bruschetta on Sliced Cucumbers
Nacho "cheese" Kale Chips
Nori Nachos
Cilantro Miso Almonds
Were STILL not done –
Here's what you also get
Therapeutic Home Spa Treatments

Mint & Parsley Juice Cleanser/Toner
The Raw Honey Moisture Mask
Tomato Seed Oil Rejuvenation Facial
Ginger Thigh Scrub and Toner
Goats Milk Mask ~ With Grapefruit Peel Removal
Honey Almond Cleansing Scrub ~ With Grapefruit Peel Application
Spirulina Face, Body and Hair Mask
Chocolate Honey Salt Scrub ~ With Grapefruit Peel Application
Simply Aloe Moisturizer
Cucumber & Kiwi Toners
Grapefruit Cayenne salt scrub ~ Detoxify, ~ With Grapefruit Peel Application
Rosemary and Sage Therapeutic Bath Tea
ONLINE ACCESS
TO ALL 45 Healthy Lifestyle Recipe
ACT FAST
THIS PRICE WILL NOT BE
AVAILABLE MUCH LONGER
Your Healthiest, Happiest Self
is waiting!
With Love, Light and Green Drinks, Dr. Blythe